Yareel
| | |
| --- | --- |
| | Size:21.0MB |
Description
Yareel is a multiplayer 3D sex game which can be played either on a PC or on Android devices (smartphones etc.). This game is a kind of social network, but with a focus on sexual activities. The game enables you to get to know open-minded players from all over the world. But keep in mind that Yarell is not just another online-dating platform. The aim of this game is to become a different person in a virtual environment and to socialize and interact with other persons virtual avatars. Please remember that the real person behind an avatar can be a complete different kind of character. This multiplayer game is about virtual relationships which enable you to escape from your real life Ц at least for a short time. Enter the world of Yareel to live out your erotic desires in a safe and secure environment Ц at home via your PC or on the road on your smartphone, tablet.

The basic principle of Yareel is very simple, but effective:

1. Create your individual character

Specify your gender and your sexual orientation (hetero, bi, gay, lesbian). It is even possible to specify the size of your genitals (penis, breasts). Yareel allows you to become a total different person in a virtual environment.

2. Find your partner (or partners)

Having signed up you can have a look at the user profiles of other players or choose a random selection. Use the messenger to send links to your personal room. You can choose one or even two partners, if you are in the mood for a horny threesome. If you can´t find a real partner, you can play with Kate or Mike Ц two attractive virtual singles, but no avatars of real persons.

3. Chat, get to know new people and have virtual 3D Sex

Yareel has an intuitive user interface which can be used to chat, to flirt and to have virtual sex with other player´s avatars. You can change between different rooms and sex positions. Enter the world of Yareel to have real relationships with the avatars of different persons from all over the world.

The first time you log in to Yareel you will get 500 coins for free. You can use them to buy new sex-positions, clothing, accessories and so on. But please note: If you want to use the full functionality of Yareel, you have to upgrade to become a VIP member (for 1 month, 3 months or 1 year). In the world of Yareel there is a virtual currency called Berries, which can be used to purchase additional coins or other stuff. It is even possible to give away Berries to other players as a gift (for example, to your partner in the game).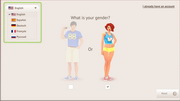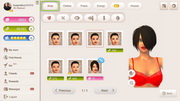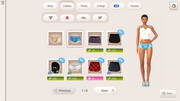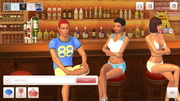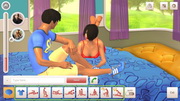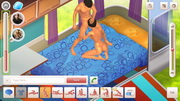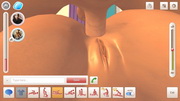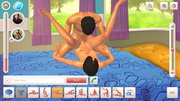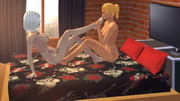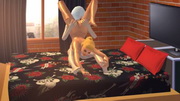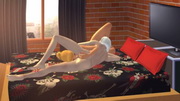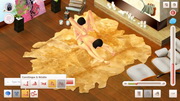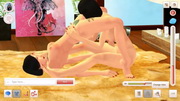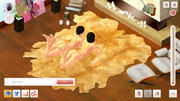 Additional Information
OS Required: Android2.3+
Other: Adobe AIR required (to download)
Developer: Yareel Entertainment Ltd
Genre: Simulation, Dating simulation, Date-Sim, SLG, Anilingus, Anal, BDSM, Bondage, Gay, Group Sex, Jerk Off, Perversion, Toys, Creampie, Cumshot, Cunnilingus, Licking, Lesbian, Masturbation, Blowjob, Interracial, Oral Sex, Orgy, Paizuri, Dress Up, Kiss, Strip, Titsfuck, Sex, Tribbing, Fisting, Fetish, Footjob, Exhibitionism, Online, Unity
Languages:

English

Russian

French

Spanish

Dutch

Contact us: