Yorna: Monster Girl's Secret
| | |
| --- | --- |
| | Size:1.41GB |
Description
A young mage from a noble family arrives at a distant castle to find it ruined and her sister missing. Will she able to recover lost monster girls and restore the peace with their power? What price will she have to pay?

Ada, the female protagonist, is a prodigal mage with the ability to use monster girl's power as her own. Combine them to create your own play style from a powerful battle-mage to a delicate temptress. Will you overcome your enemies through force or make them into your toys? It's up to you!


Special controls for Yorna
Yorna has special controls and features which can make your playthrough more enjoyable. Here I give a quick recap.

Autosave feature
Yorna will use the 30th slot for auto saving each time you will change the map. There is no difference between the global map, indoors or outdoors areas. You can use all other slots for your own goals.

Combat Features
Players get most of H scenes in Yorna by losing battles. To get the desired result faster, hit the surrender button in the combat panel. This will automatically lose the current battle.

If your enemy is weaker than you - activate auto-battle by pressing Control or clicking on the auto-battle text. In this mode, Ada will use normal attacks each round until you win or press Control again. Use this feature to accelerate easy battles.

Gallery/H Scene Features
Yorna's gallery stores all H scenes and tracks your overall progress. You don't need specific saves to watch unlocked scenes after you get them. Also, you can use it to check what H events you are missing.

The game supports different lengths of H scenes in the game. Both "Full" and "Short" versions use the same graphics and differ only in the text length. You can switch between them any time you like. This setting affects both gallery and "on-map" H scenes.

Yorna's H scenes have partial H voice and effect support. If you don't like it - you can mute all H sounds in the options. There are two different meters for voice and effect sounds.

Some scenes will have a warning about a specific fetish/kink that may not be appreciated by all players. In this case, the game will ask if you want to watch this scene. Answering "Skip it" will prevent any content with this fetish from appearing in the game. Such scenes will still be available from the gallery.

"Watched Scenes" has 2 choices: "Skip" and "Watch". The first option will skip scenes that you already watched and give you a simple "summary". The second one will play the entire scene as if it's the first time you see it.

Players can get "common monster" scenes without too many problems as you can re-visit cleared locations any time you want. Just go into the desired cleared zone and press Enter. A window will pop-up with options to go inside.

Bosses are tricky with two separate scenes depending on Ada's lewd level. So, I made your life easier and give out a special item to unlock both scenes for the gallery after you defeat the bosses. Just use it from the inventory and it will unlock both scene options.

Players can get domination scenes where Ada goes on the "offensive" after defeating enemies with lust magic only (Spells like "Seduce" and "Lust Bolt"). Using any other offensive means including auto-attacks will get you a normal victory. Please note, not all enemies have domination H scenes. You can check these in the gallery.

Intra-castle movement
It's a toggle option between "Yard Only" and "All Rooms". If the "Yard Only" option is chosen, the travel menu will pop-up only in the castle's courtyard. "All Rooms" toggle will display the movement menu each time you leave a room.

Miscellaneous Features
Yorna doesn't have a journal system, so I implemented the "Help" button in the on-map menu. Press it and Ada will remind you of the main goals you need to achieve to progress your active quests.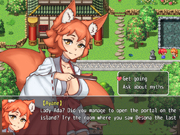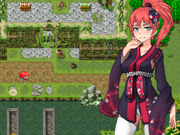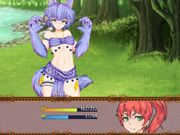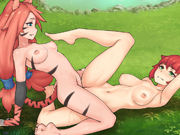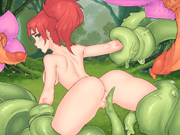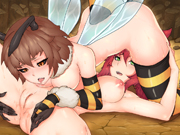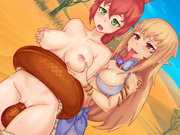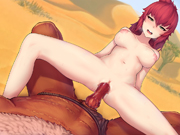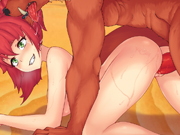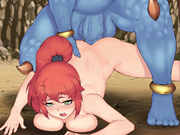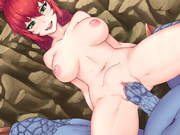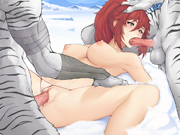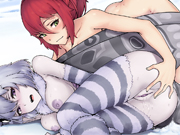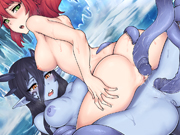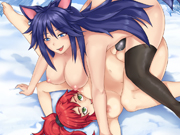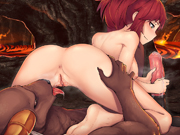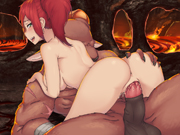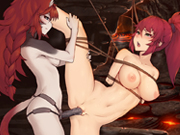 Additional Information
OS Required: Android 5.0+
Developer: Yeehaw Games
Release date: 02.03.2021
Version: 1.3.5
Genre: Role-Playing, RPG, Turn-Based Combat, Fantasy, Anime, Hentai, Ahegao, BDSM, Lesbian, Yuri, Voyeurism, Tribadism, Monster Girl, Cunnilingus, Sex, Corruption, Masturbation, Big Tits, Dress Up, Group Sex, Fisting, Blow Job, Monsters, Tentacle, Anal, Sex Toys, Big Dick, Jerk Off, Bukkake, RPG Maker
Languages:

English

Contact us: