Dating my Daughter Chapter 4
| | |
| --- | --- |
| | Size:1.12GB |
Description
A sequel to Dating my Daughter, which takes place after Chapter 3. In the game you'll assume the role of a divorced father who hasn't seen his daughter in years. Now that she's 18 years old, she contacts you and says that she would like to have a father-daughter date with you. You'll have the chance to get to know your daughter better, build a special relationship and why not, maybe convince her to have more father-daughter dates with you in the future.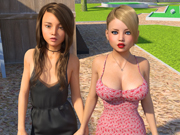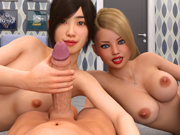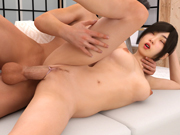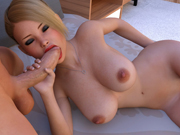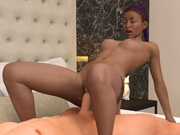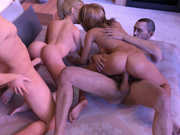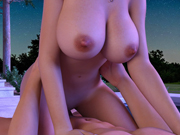 Additional Information
OS Required: Android 5.0+
Developer: MrDots Games
Release date: 12.06.2021
Version: 0.31
Genre: Adventure, Visual Novel, Incest, Father-Daughter, Sex, Big Tits, Blow Job, Massage, Big Dick, Masturbation, Sex Toys, Anal, RenPy
Languages:

English
Change-logs
In-game Walkthrough Code: notoriety


v0.31

After my team and I played the beta versions of this release and we went over the content numerous times, we're pretty satisfied that we've covered quite a lot, given screen time for all the main characters, and above all else, progressed the love story between F and D.

This update also contains scenes for Elena, Georgina, Cassandra, and Jennifer!

Elena has now settled into college life in Seaside but despite her busy schedule with studying, she wants to focus on spending some quality time with you and your daughter.

You'll get to see some of that in this update.

Georgina is now working full-time and living with you and Dee, but what about the future? What about marriage and maybe adding "more" to your sweet little threesome?

How could you possibly make this work with both of them?

And what about Cassandra? After the way the last update ended, will she keep your special relationship with your daughter a secret?

Will Cassandra want to continue working with you both? If you're on her path, how will this change Cassandra's feelings towards you and D?

As mentioned above, Jennifer will feature, however, the scene in which she features is building up to what happens when you see her in the next update (an evening scene in v32).

We have a small scene with Martin (he'll feature more towards the end of the story), and we've also included a character that will be very familiar to you all in a scene that happens later in this update. You won't want to miss that scene!

For those of you who are on multiple paths, we are slowly starting to mesh them together from this update onwards.

So if you have been wondering what it would be like to have a relationship with not one, but two other women at the same time while you are dating your daughter, you'll soon find out how we will make these combinations work! 😉

At the end of Chapter 3 and also the start of this final chapter, we saw D and F waiting to find out if they were pregnant.

As we know now, they aren't, but we have been leaving clues in the story and also the walkthrough that getting D pregnant will be something you will be able to do for real! Keep your eyes peeled for further clues and options on the screen that can determine whether you decide you want to have a baby with her or not.