Holiday Island
| | |
| --- | --- |
| | Size:1.05GB |
Description
You (the player) have just won a lottery for a holiday on a tiny, remote Pacific island...but not just any island! It is packed from the beach to the bedroom with a buffet of the world's most beautiful girls! (The game's intro section covers all of this in loving detail!) Besides the parade of enormous boobs, perfect butts and various types of...let's say, unclothed intimacy, there is also a growing mystery your character will uncover and find himself right at the center of!


Why is this game different compared to so many other games around:
- Since I am a detail loving guy and have many years of experience in 3D rendering, you will get very high-quality images of the island's many gorgeous girls using the IRay rendering engine.
- All of the stunning models you see in my game are custom made, so you haven't seem them anywhere else and you won't see them in any other games.
- The game has a full story and there are quests upon quests to be managed, undertaken and solved.
- A relationship and stats system for you and your ravishing fellow island guests is key to your progress, with constantly-updated parameters for traits such as love, affection, anger, strength, charm and endurance.
- There are no wrong choices! The game is designed in a way that you cannot mess it up completely. There is always a way to recover and come back from poor decisions.
- The game is huge with a selection of 18 different girls, as I write this.
- Holiday Island features completely non-linear gameplay, with a multitude of different options, random events and specialized encounters that will constantly surprise and entice the player to build his relationship with each of the girls surrounding him.
- Just like in real life you will get hungry, horny, drunk and need to sleep! Winning over the hearts of all of these busty knockouts takes work!


In Game:
- Ridiculously sexy girls looking incredible in evening wear, bikinis, and often much less, found all throughout the island's many locations (beach, pool, bar, restaurant, different hotel rooms, massage area, lobby, etc.)
- There is posing, dancing, workout sessions, fun at the pool, hugging, kissing, lesbian sex, masturbation, titfucking, blowjobs and sex in all types of poses, including animations and video sequences!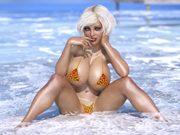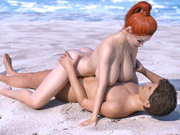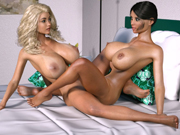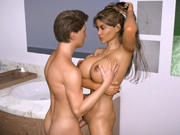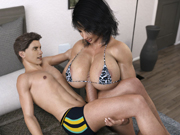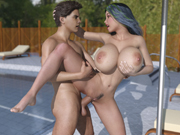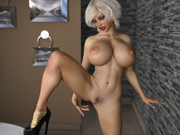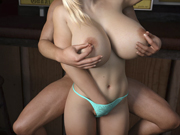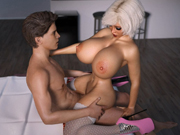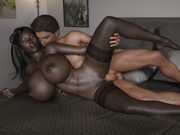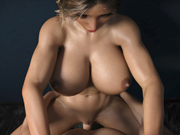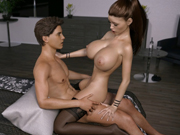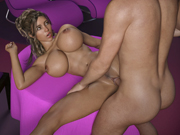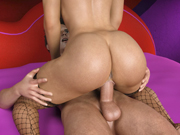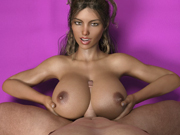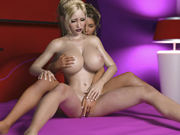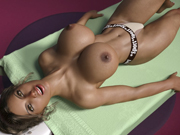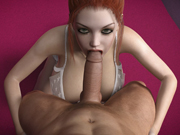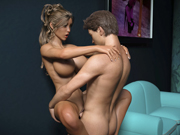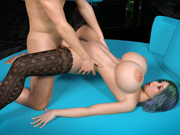 Additional Information
OS Required: Android 5.0+
Developer: Darkhound
Release date: 08.10.2021
Version: 0.3.1.1
Genre: Adventure, Date-Sim, Harem, Voyeurism, Sex, Sport, Fetish, Big Tits, Titsfuck, Blow Job, Massage, Sex Toys, Lesbian, Tribadism, Peeping, Jerk Off, Exhibitionism, Fisting, Striptease, Masturbation, Cosplay, Paizuri, Lactation, Footjob, Cunnilingus, RenPy
Languages:

English
Change-logs
v0.3.1.1:
- 592 new renders, videos and sound files and 81 updated renders. All of the new stuff is in ".webp" format and at least 2560x1440 resolution, which reduces space and increases image quality at the same time.


v0.3.1.0
- 592 additional renders, videos or sound files
- 81 updated renders


New features and content:
- Yvette gets another appointment at the beach during sunset --> will be posponed to the next release (again, sorry Yvette)
- Desire gets an extended scene at the gym shower --> will be part of 0.3.1.0
- Desire gets an extended workout yoga scene --> will be part of 0.3.1.0
- Alice gets a naughty scene in her room wearing the red lingerie you got her --> will be part of 0.3.1.0
- Alice gets a web search with 6 images (shipendale lingerie) --> will be part of 0.3.1.0
- Yvette gets and event where she shows up at the beach bar --> will be part of 0.3.1.0
- Yumiko gets a posing scene at the beach bar --> will be part of 0.3.1.0
- Yumiko gets a flirting scene at the beach bar --> will be part of 0.3.1.0
- The beach bar will be turned into a location you can visit --> will be part of 0.3.1.0
- Sara gets a long scene at the night bar (with two achievements), where she has a drink with the MC at the bar --> will be part of 0.3.1.0
- Yvette gets a pool pose scene with some action in her skimpy bikini --> will be part of 0.3.1.0
- Sara gets a scene at the night bar, where she has a drink with the MC at a table --> will be part of 0.3.1.0
- Sara gets a second appointment at the doctor's office as part of Miriam's quest --> will be part of 0.3.1.0
- Miriam gets a beach pose scene that is linked to a quest --> will be part of 0.3.1.0
- Sara gets an appointment at the doctor's office as part of Miriam's quest --> will be part of 0.3.1.0
- Miriam gets an extended walk on the beach scene --> will be part of 0.3.1.0
- Yvette gets an extended pool sunbed scene in webp format --> will be part of 0.3.1.0
- Yvette gets an extended event in her room, where she changes into her bikini --> will be part of 0.3.1.0
- Yvette gets an extended scene posing in her blue lingerie that can end with a round of poker --> will be part of 0.3.1.0
- Rainy days (before or after noon) will be added, where all activity is inside - so the girls will not use the pool or the beach during the rain --> will be part of 0.3.1.0
- Heather gets an event in the MC's room, where she asks to use the MC's shower --> will be part of 0.3.1.0
- The new special action (pose butt) has been added for Desire, Faye, Jennifer and Yumiko --> will be part of 0.3.0.1


Minor improvements and changes:
- On the achivements of type "special actions", "sextings" and "web search", the number of images seen and the total number is displayed on the image preview, in case you haven't uncovered all the images yet. --> will be added with version 0.3.1.0
- The possibility to add additional short sequences when you talk to a girl who's wearing a new outfit for the first time has been added. Sara will be the first to use it. --> will be added with version 0.3.1.0
- Sara gets character specific "talk about herself" chat lines --> will be added with version 0.3.1.0
- Yumiko's "guess who" game gets 10 additional images --> will be added with version 0.3.1.0
- Yumiko's sexting images have been upgraded to 2560x1440 --> will be added with version 0.3.1.0
- All the reception sprites have been replaced by high res versions --> will be added with version 0.3.1.0
- The first visit to Joy's office has been rewritten and rendered in high quality. There are 4 new images as well. --> will be added with version 0.3.1.0
- The girl selection screen (used when visiting or masturbating) can now display up to 23 girls and is auto sized to display 1, 2 or 3 rows --> will be added with version 0.3.1.0
- Hovering your mouse over the trophies will now display some details (number of interactions or wins) --> will be added with version 0.3.1.0
- Poker trophy will be available --> will be added with version 0.3.1.0
- The visit a girl screen will show the information if the girl is in her room or not, provided you have hacked her sub dermal implant to level 3 --> will be added with version 0.3.1.0
- Changed the balancing for the hotshots to make the MC undress more --> will be added with version 0.3.1.0
- Achievements can be displayed in full screen now --> will be added with version 0.3.1.0
- Quick access to tasks and appointment schedule --> will be added with version 0.3.1.0


Bug fixes:
- When replaying Amy's and Jennifer's talk about arm wrestling event in the night bar, when Yumiko was on night bar duty, she was talking instead of Jennifer --> will be fixed with version 0.3.1.0
- Replaying Yvette's "Plane girl arrival event" was using Aly's event instead, so text and pictures didn't match --> will be fixed with version 0.3.1.0
- When a girl poses her butt at the gym, Jennifer suddenly appears in the picture, even at times she isn't there. --> will be fixed with version 0.3.1.0
- Missing scrollbar has been added for weekly trophies and scrollbar size has been fixed for total trophies --> will be fixed with version 0.3.1.0
- The size calculation in the "Open tasks and quests" app was bugged, so that it could happen that the last open task/quest wasn't shown fully or even wasn't shown at all. --> will be fixed with version 0.3.1.0
- Replaying Amy's event where she tells you she needs to leave the island made her also leave during the replay --> will be fixed with version 0.3.1.0
- Fixed a crash with "Sayer char.talk is not defined" when you talk with Yvette at her room when the towel slips --> will be fixed with version 0.3.1.0
- The cooldown at the lifeguard tower was also triggered when the lifeguard wasn't present --> will be fixed with version 0.3.0.1
- Severe stuttering and lags on some PCs on animations using the animation player. The reason is the added "game time" timer --> will be fixed with version 0.3.0.1
- File "game/actions.rpy", line 1967, in NameError: name 'l_walk_image' is not defined --> will be fixed with version 0.3.0.1
- File "game/loc_pool.rpy", line 565, in NameError: name 'l_inclination' is not defined --> will be fixed with version 0.3.0.1
- Fixed one use of i_char1 instead of i_char that lead to a crash --> will be fixed with version 0.3.0.1
- Corrected some minor things (mainly typos) --> will be fixed with version 0.3.0.1

Contact us: