Renryuu: Ascension
| | |
| --- | --- |
| | Size:818MB |
Description
Renryuu is an adult fantasy RPG that follows the story of Ryen, A half dragon. After stumbling upon a plot to place an imposter on the throne, Ryen takes the oppertunity to seize power himself. His duties and adventures as the new king will take him from the streets of the capital to the far corners of the world.


Renryuu is a fully realized RPG filled with excitement, danger and the company of beautiful women! Your party starts with just 3 characters, but during your travels up to 12 people will join your group. All 9 girls from the party will have at least 3 CGs, going from a naked scene to a full night of fun once your relationship is high enough. As well as additional CGs of side characters that can be found around the world during your journey.


The game has several special features:
- Explore an open world environment filled with quests!
- The economic system is varied and multi-faceted.
- Construction projects for your country, like roads, a laboratory, mines and others.
- Game mechanics include skill trees, battle dynamics, tradingmaps, minigames and more.
- Engage in international diplomacy.
- Many hours of gameplay .. and more with every update!


Cancel / Go back
- In order to cancel the action or go back, you need to press and hold on the screen with one finger, then with the second finger you need to click on the screen.


How to go to the menu?
- In order to go to the game menu on the map, you need to do the same actions as for Cancel / Go back (described above).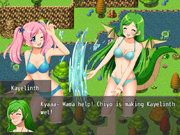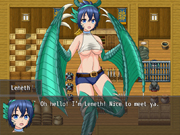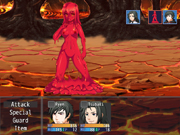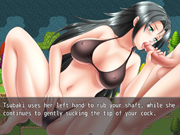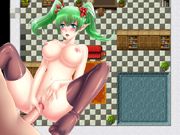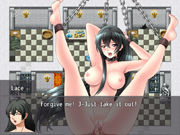 Additional Information
OS Required: Android 5.0+
Developer: Naughty Netherpunch, RyenSaotome
Release date: 15.10.2020
Version: 20.10.14
Genre: Role-Playing, JRPG, Fantasy, Open World, Turn-Based Combat, Sex, Monster Girl, Big Tits, Rape, BDSM, Corruption, Blow Job, Anime, Romance, Lesbian, Erotic, Group Sex, Harem, Hentai, Anal, Cosplay, Titsfuck, Humiliation, Slave, Footjob, Prostitution, Pregnancy, RPG, RPG Maker
Languages:

English
Change-logs
v20.10.14:
- After Lili's events from last update, you can now recruit her in the squad overview screen. (The screen where you can change their equipment and upgrade their skills)
Lili is the first healer, and can heal one ally each turn, but uses all of her remaining AP in the process.
- Training your squads at the academy will now give all squads experience (until they reach the level limit) instead of allowing only to train one squad each turn.
- A defeated squad will now show the damaged full body CG of the squad leader and give a short message about him falling back with his squad.
- During the quest to unlock the strategy battle system, player will now see the CGs of the squad leader during their introduction.
- The character sprites and face images of Fang, Magdalene, Ailluin and Bristol were changed to make them fit to their full body CGs.
- You can now continue the events with Lielle! You need to finish her and Tsubaki's previous events, then Lielle will appear at the magic shop in Newkungu in Dorgania. Finishing the events will reward you with a new CG scene.