Renryuu: Ascension
| | |
| --- | --- |
| | Size:1.13GB |
Description
Renryuu is an adult fantasy RPG that follows the story of Ryen, A half dragon. After stumbling upon a plot to place an imposter on the throne, Ryen takes the oppertunity to seize power himself. His duties and adventures as the new king will take him from the streets of the capital to the far corners of the world.


Renryuu is a fully realized RPG filled with excitement, danger and the company of beautiful women! Your party starts with just 3 characters, but during your travels up to 12 people will join your group. All 9 girls from the party will have at least 3 CGs, going from a naked scene to a full night of fun once your relationship is high enough. As well as additional CGs of side characters that can be found around the world during your journey.


The game has several special features:
- Explore an open world environment filled with quests!
- The economic system is varied and multi-faceted.
- Construction projects for your country, like roads, a laboratory, mines and others.
- Game mechanics include skill trees, battle dynamics, tradingmaps, minigames and more.
- Engage in international diplomacy.
- Many hours of gameplay .. and more with every update!


Cancel / Go back
- In order to cancel the action or go back, you need to press and hold on the screen with one finger, then with the second finger you need to click on the screen.


How to go to the menu?
- In order to go to the game menu on the map, you need to do the same actions as for Cancel / Go back (described above).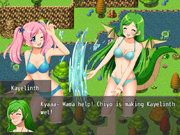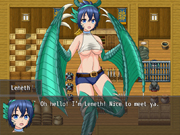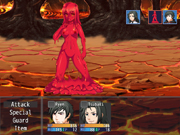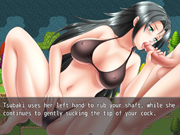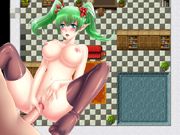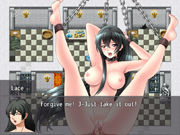 Additional Information
OS Required: Android 5.0+
Developer: Naughty Netherpunch, RyenSaotome
Release date: 03.06.2022
Version: 22.06.03
Genre: Role-Playing, JRPG, Fantasy, Open World, Turn-Based Combat, Sex, Monster Girl, Big Tits, Rape, BDSM, Corruption, Blow Job, Anime, Romance, Lesbian, Erotic, Group Sex, Harem, Hentai, Anal, Cosplay, Titsfuck, Humiliation, Slave, Footjob, Prostitution, Pregnancy, RPG, RPG Maker
Languages:

English
Change-logs
v22.06.03:
- Kayelinth is now available for marriage after her CG scene on the farm you build for her, and after the events with Jaylin about the different shapes of dragonics.
- After her marriage, talk with Kayelinth again for a short quest, which'll give you a new CG scene with her. [Requires the CG scene with Kavrala in Orchel.]
- In the nature dungeon below a big tree on one of the brexeet islands, where you have to run from button to button to get to the treasure while the crystals are gone, I changed the buttons to increase the time until the crystals re-appear slightly each time you press it. This is supposed to prevent people from getting stuck, as especially people playing with trackpads on laptops had a hard time to do the race properly.
- The pimp Kuthy was added to the brothel in Central. She appears when you leave and re-enter the brothel after the CG scenes with a raijuu, cowgirl, blue slimegirl, red slimegirl, and green slimegirl.
- I made a change to the teleport stones. They now bring you to the same screen as the teleport stone plates, which you can unlock in different locations after learning about them in Dorgania. This way you can access the entire teleport network from everywhere where teleporting is allowed.
Contact us: