Plants vs Nymphos
| | |
| --- | --- |
| | Size:2.76MB |
Description
The leader of a secret society sworn to protect Pavel ancient artifact Golden riser relic bestows owner great power. From his secret society someone blabbed about it, the rumor quickly scattered throughout the world, and now women are eager to take possession of them trying to take away his.

Using the magic call the plants and stop these thieves.

In Game:
- 11 levels
- 6 types of enemies girls
- 10 types of weapons (plants, sex toys)
- There is a free play mode (unlocked after beating the game)

Cheats:
Open level 2 - magic
Open level 3 - cheers
Open level 4 - upskirt
Open level 5 - tutu
Open level 6 - girls
Open level 7 - nurse
Open level 8 - mozart
Open level 9 - whip
Open level 10 - plane ticket
Open to all levels and a free play mode - thanks

Control:
In order to put the plant or arms on the field, click on it with your finger and hold, move in any your desired square.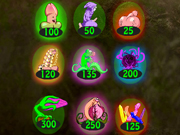 Additional Information
OS Required: Android 4.1+
Other: Adobe AIR required (to download)
Developer: PiratePaka
Release date: 08.05.2015
Version: 1.1
Genre: Strategy, Masturbation, Tentacle, Plants, Flash
Languages:

English

Contact us: