Taffy Tales
| | |
| --- | --- |
| | Size:407MB |
Description
In Taffy Tales you will see the story of a regular guy with a split personality and his journey in a small town where almost every common citizen has his uncommon dark side. Dozens of characters with their families and relations, an original story, lots of side quests and a lot of adult art awaits you!​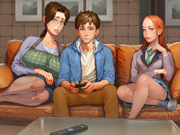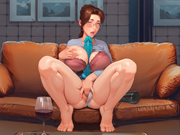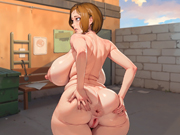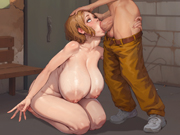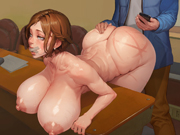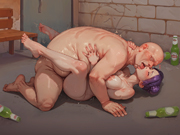 Additional Information
OS Required: Android 4.0+
Developer: UberPie
Release date: 28.05.2022
Version: 0.85.1a
Genre: Adventure, Visual Novel, Dating Sim, Milf, Cuckold, Big Tits, Sex On Camera, Exhibitionism, BDSM, Female Domination, Sex Toys, Footjob, Bisexual, Voyeurism, Hypnosis, Male Domination, Anal, Groping, Humiliation, Group Sex, Blow Job, Corruption, Lesbian, Mind Control, Oral Sex, Sex, Unity
Languages:

English
Change-logs
v0.85.1a:
1) Added quest logs to all possible scenes to make the game easier to play.
2) Added text description for all scenes in a scene selection menu to prevent the "no text" button.
3) Restored the correct sequence of the scenes in Becca's route.
4) Restored the correct sequence of the scenes in Mary's route.
5) Fixed a bug with a black screen at the start of the day.
6) Fixed a bug with the disappearance of choices during a scene.
7) Fixed italics not being displayed correctly in all scenes.
8) Removed all superfluous symbols and underscores in all scenes.
9) Added correct display of quest times in the quest log.
10) Corrected the old quest logs to understand what to do next.
11) Fixed many minor text problems in the whole project.
12) Fixed many logical problems in the narrative of all routes.
13) Fixed over 400+ tasks after completing global testing.


- This patch contains many different fixes, which remove almost all known bugs.
- It has no new scenes or new content compared to the previous version.
- All saves are incompatible because we changed the sequence of scenes in several routes.
Contact us: