Taffy Tales
| | |
| --- | --- |
| | Size:536MB |
Description
In Taffy Tales you will see the story of a regular guy with a split personality and his journey in a small town where almost every common citizen has his uncommon dark side. Dozens of characters with their families and relations, an original story, lots of side quests and a lot of adult art awaits you!​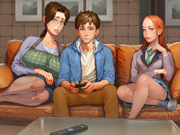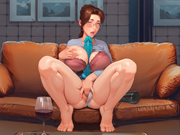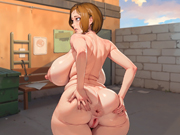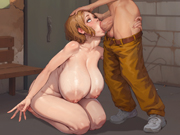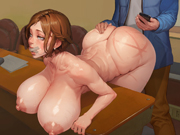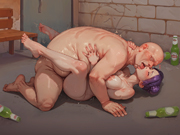 Additional Information
OS Required: Android 4.0+
Developer: UberPie
Release date: 10.08.2020
Version: 0.22.0b
Genre: Adventure, Visual Novel, Dating Sim, Milf, Cuckold, Big Tits, Sex On Camera, Exhibitionism, BDSM, Female Domination, Sex Toys, Footjob, Bisexual, Voyeurism, Hypnosis, Male Domination, Anal, Groping, Humiliation, Group Sex, Blow Job, Corruption, Lesbian, Mind Control, Oral Sex, Sex, Unity
Languages:

English
Change-logs
v0.22.0b:
- Added Android version.
- Fixed several grammar mistakes.
- Improved loading of images in all minigames.


v0.22.0a:
- Added/Continued 11 storylines involving Mary, MC, Clara, Becca, Violet, Harry, Danny, Sara, Walter, Ryoko, and Mia.
- Added 105+ new full scenes with 300+ unique images (including new unique backgrounds).
- Added 9 new locations(Library, Park, Cinema, Violet's Diner, Violet's Office, The Fox Club, The Fox Club Dance Area, The Fox Club Back Alley, The Fox Club WC) with unique background images.
- Added new character Violet(Jessica's sister).
- Added two new minigames.
- Added FULL character animation for Violet, Sara, Gerda.
- Added many new skins and animations for Mary, MC, Clara, Becca, and Violet.
- Added new unique animations and effects for the in-game scenes.
- Added many types and variations of choices in new scenes.
- Added new items to discover.
- Added new quests & tasks.
- Improved color balance of many scenes, backgrounds and etc.
- Updated in-game gallery.
- Reworked a LOT of characters poses.
- Fixed a bunch of known bugs and errors.
- Updated cheat code is "qcjvhfli".
- Updated save code is "gnkdoxbe".
- Extended the music library in-game.