Karen - Daughter of Martial Arts Plutocrat
| | |
| --- | --- |
| | Size:43MB |
Description
The Martial Arts Plutocrat rules the country behind the scene. The Ryuuzei Family, the top of the plutocrat, has a daughter who is blessed with outstanding talents in the martial arts. Her name is Karen Ryuuzei. Definitely, her martial arts ability is top-notch, but, because of the power, her behaviors are always based on her sudden whims...

Overview:
- This is an Ero Flash that you fight against and have H things with Karen Ryuuzei.
- There are four different endings that you will see, depending on what path you have taken.

In Game:
- The battle takes place in Active Gauge based Command Battle, that you may be familiar with.
- Clothing damage function is loaded. It is possible to make her naked.
- "Skill Point" increases based on how you fight in each battle. Skill Point can be used for strengthening your status and getting new skills.
- There are a variety of skills such as new sex positions, counter attack to leading to H scene etc.
- There are four different endings that vary from violation to lovey-dovey.
- Different H scenes are placed in different endings. The ending you have seen is unlocked in the gallery.
- In terms of H scenes, there are basic scenes of missionary sex, doggy style sex and cowgirl sex with plentiful of variant artworks. With enough skills fellatio and titjob scenes will be added.
- During H scenes, her clothes and lingerie can freely be put on / off.
- Creampie animations for each sex position.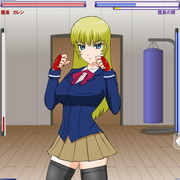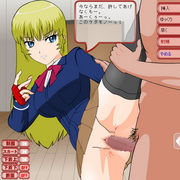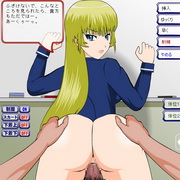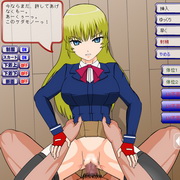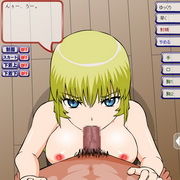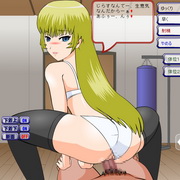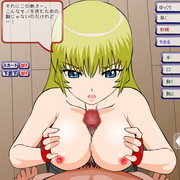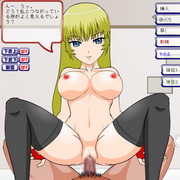 Additional Information
OS Required: Android 4.1+
Other: Adobe AIR required (to download)
Developer: JSK Studio
Release date: 30.09.2018
Version: 1.1
Genre: Action, Fighting, Hentai, Sex, Big Tits, Paizuri, Compulsion, Blow Job, Masturbation, Titsfuck, Rape, Jerk Off, Anime, Flash
Languages:

English

Japanese
Change-logs
v1.1:
- Partially translated
- Uncensored version

Contact us: