Show other languages







Kunoichi Trainer
| | |
| --- | --- |
| | Size:354MB |
Description
After continual viewing of Naruto for a several days, you end up near the main entrance of Konocha somehow. You are met by three familiar to you girls: Hinata, Ino and Sakura. Obviously, they confused you with someone else so you put a bold face on and decide to play along.

As it turns out later, you are the invited trainer for girls above mentionedЕ It is time to decide what your trainings are gonna be likeЕ ThoughЕ Since it is a dream, maybe you can have some Ђfunї with themЕ

Can something so vivid be just a dreamЕ?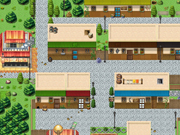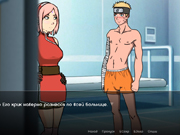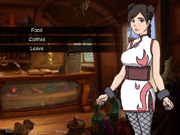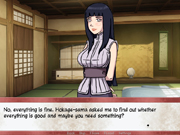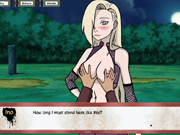 Additional Information
OS Required: Android 5.0+
Developer: Dinaki
Release date: 15.10.2023
Version: 0.23.1
Genre: Adventure, Visual Novel, Hentai, Parody, Slave Training, Anal, Anime, Blow Job, Sex, Masturbation
Languages:

Russian

English

Spanish

Chinese

Portuguese

French

German

Polish

Ukrainian

Italian

Turkish
Change-logs
v0.23.1:
- Improved Anko's sprite
- Improved Aki's sprite
- Added the ability to return characters' normal clothing by clicking on the current clothing
- Slightly redesigned the notice board with Patron nicknames
- Fixed a bug with the missing Return button in the game menu on Android


v0.23:
- Choji's character added
- Added event with Choji and Ino
- Added Ino's sleepover event
- Added event with Temari and Hanna in prison
- Added event with Tsunade and Shizune
- Improved pagination in the gallery
- Improved character art in the gallery
- Improved error handling in mods
- Improved navigation via gamepad in the game
- Fixed softlocks in some old quests
- Fixed bug "The displayable with id u'scrollable' is not declared, or not a viewport" in the main menu
- Fixed a bug where some arts would not unlock in the gallery after completing an event with the art
- Fixed a bug with invisible Anko in the last event
- Improved some old location backgrounds
- Added an icon to the choice menu for choices that are still in development
- Removed some unused files








Contact us: