Witch Trainer Silver
| | |
| --- | --- |
| | Size:432MB |
Description
It's still the same Witch Trainer only with added mods and a decent amount of new content. In it added some new scenes, new favours, a map, scene changes, potions, custom and evolving outfits.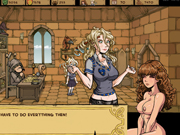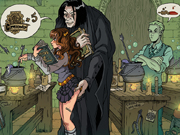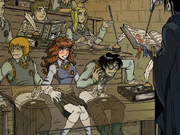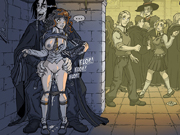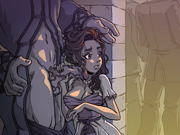 Additional Information
OS Required: Android 5.0+
Developer: Mo, Silver Studio Games, AKABUR
Release date: 22.04.2020
Version: 1.38.5
Genre: Adventure, Visual Novel, Parody, Nudity, Corruption, Humiliation, Blow Job, Masturbation, Group Sex, Bukkake, Big Tits, Sex, Tentacle, Anal, RenPy
Languages:

English
Change-logs
1.38.5:
- Added 4 new pubic hairstyles for Hermione, Tonks, Cho, Astoria.
- Added Tattoo & Piercing tab sections for Astoria, Tonks.
- Added modification indicators for clothes, outfits and export images.
- Added indicator for disabled underwear tabs.
- Added headpats. OwO
- Improved doll transitions and image output.
- Improved clothes for Cho: Bikini Outfit, Sailor Outfit.
- Changed behaviour of the mods loader to require maintenance of the mod only between major releases unless said otherwise.
- Fixed Tonks' hair colour mismatch in the wardrobe.
- Fixed dialogue logic in Astoria's introductory event.
- Fixed Susan's height in the stats menu to match it closer to her sprite equivalent.
- Fixed cum layers persisting throughout events.
- Fixed wrongly assigned Y position in Hermione's groping events.
- Fixed missing 'move' transition in the editor dictionary.
- Fixed sprite position in Hermione's BJ favours.
- Fixed body hue not working for arm layers.
- Fixed an issue caused by rolling back after the save update.
- Fixed Luna's stewardess hat for short hair style.
- Fixed image fallback function causing an error when called from within a Displayable.
- Fixed Hermione's underwear hint message displaying incorrect value.
- Fixed cache miss for doll displayables.
- Fixed alpha channel in the studio by flattening the displayable.
- Fixed unequippable lockhart signature for Hermione.
- Fixed Outfits deletion working incorrectly in the Wardrobe.
- Fixed overflowing character sprites in the Wardrobe when using very wide images.
- Fixed overflowing item icons caused by miscalculated positions.
- Fixed empty (fill) icons not working for pages above zero in the wardrobe.
- Fixed and improved outfits icons.
- Fixed modded items causing a crash when saved.
- Fixed modded items causing a crash when exported.
- Fixed character studio context.
- Fixed arm layers for Outfits.
- Fixed easter egg positioning.
- Fixed equippable bras for characters with too low level.
- Fixed typos and spelling errors.
- Removed prediction for clothes in the wardrobe to avoid cache overload.
- Code cleanup and refactoring.


1.38.4:
- Added clothing store option for next day delivery (for a 20% item-price increase.)
- Added cheats to skip Cho's intro & Quiz.
- Increased chance to see one of Tonks or Snape's hangout events from 50% to 100%.
- Lowered overall Slytherin points gain from Tonks and Snape.
- Tonks now gives bonus points to Hufflepuff when they're behind in points.
- Tonks & Snape's friendship level now increases quicker after each hangout.
- Hanging with Tonks while the fire is burning increases her friendship level by 2 (She likes feeling hot & sweaty!)
- Hanging with Snape while it's raining, or when there is a blizzard, increases his friendship level by 2 (Puts him in a good mood...)
- Added a new chibi of Luna sitting on Genie's lap.
- Added Tattoo & Piercing wardrobe section for Hermione.
- Enabled transparency slider for makeup and tattoos.

- Added new outfits for Hermione:
~ Lora Craft Outfit
~ Halloween Witch Outfit
~ Latex Outfit
~ Slutty Schoolgirl Outfit
~ Heart Slut Outfit
~ Ms Marvel Outfit
~ Tifa Outfit
~ Teddy Nightie Outfit
~ Fishnet Outfit
~ Muggle Spring Outfit
~ Muggle Winter Outfit (3 variants)
~ Sling bikini Outfit
~ Casual Outfit (2 variants)
~ Cheerleader Outfit (2 variants)

~ Misc:
* Bandaids bra, gift wrap accessory.
* Tattoos (15 variants)
* Freckles makeup (4 variants)

- Added confirm action during game quitting from within the menu.
- Added Hermione dance transform-based animation.
- Added New Tonks' hairstyle.
- Added new outfit related chit-chats for Madam Mafkin.
- Added outfit descriptions in the store.
- Updated Tonks' chibi.
- Updated wardrobe icons.
- Updated Hermione outfits prices.
- Adjusted cupboard item drop rate logic on Normal difficulty.
- Adjusted statistics menu to show last visited character by default.
- Revamped whitespace calculation function.
- Fixed wardrobe underwear tab being locked for everyone when Hermione had worn blacklisted items.
- Fixed book item descriptions.
- Fixed grammar.
- Fixed Cho's and Tonks' gift responses.
- Fixed twins profit cap.
- Fixed Cho's sport underwear hand issues.
- Fixed overlapping characters during Luna's and Hermione's events.
- Fixed hearts in Astoria events.
- Fixed cum layers for Hermione poses.
- Fixed Tonks' bust layer for corset.
- Fixed ValueError affecting saving and loading menu caused by old save version variable.
- Fixed Hermione retaining parts of clothes during some events.
- Fixed stockings and accessories not getting hidden while in the Piercing & Tattoo section of the wardrobe.
- Fixed doll and chibi positioning in Luna's lap sitting events.
- Fixed inconsistent use_head variable in Hermione talk events.
- Fixed Luna's doll position inconsistencies.
- Fixed Snape chibi positioning during Hermione's strip event.
- Fixed outfit item names in the store UI.
- Fixed missing outfits directory.
- Fixed Lockheart's autograph tattoo being assigned to the wrong category.
- Fixed Outfits delivery time.
- Fixed bug that prevented Slytherin from getting daily points from Snape & Tonks on easy difficulty.
- Fixed clothes blacklist not respecting requirement levels.
- Removed skipping animation due to poor reception.
- Removed unfinished, prototype feature from phoenix menu.
- Removed subpixel positioning to reduce the overhead.
- Refactoring and optimizations.