Show other languages







Milfy City
| | |
| --- | --- |
| | Size:1.96GB |
Description
The story is about a college student who moves to a new city to study. He rents a house with a couple of other students and local business owners. Following on from this he asks his college Professor out on a date, but is rejected. The game begins here as a dating simulator, with options to pursue romantic relationships with other students, a couple of local business owners, and a couple of College staff.


Gameplay Details:
■Build your relations with women in the game!
■Animated romantic scenes!
■High-Quality Renders!
■Enjoy puzzles and minigames!
■Interactive map
■Movement system
■Inventory
■Receive text messages from the women you date!
■+ More


In Game:
■Over 10, 000 + static images
■More than 800+ animated scenes
■A large variety of animated scenes for the different poses and positions!
■Many hours of gameplay time!


Mini games:
You can enable skipping mini-games. To do this, go to the Preferences menu item and in the Skip Minigames section, select On.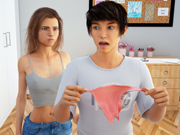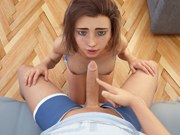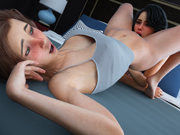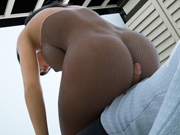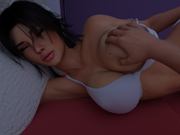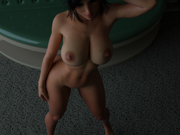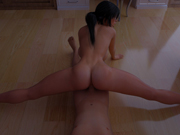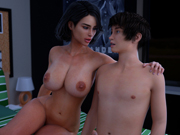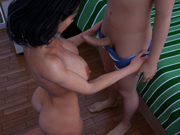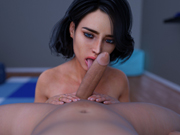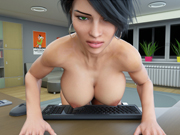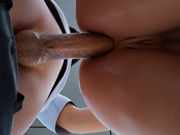 Additional Information
OS Required: Android 5.0+
Developer: ICSTOR
Release date: 23.09.2023
Version: 1.0d
Genre: Adventure, Dating Sim, Sandbox, Corruption, Rape, Milf, Incest, Voyeurism, Sleeping, Big Tits, Fetish, Cosplay, Peeping, Masturbation, Footjob, Jerk Off, Blow Job, Sex, Paizuri, Anal, Lesbian, Cunnilingus, Big Ass, BDSM, Blackmail, Cheating, Exhibitionism, Group Sex, Humiliation, Oral Sex, Point and Click, Titsfuck, Mom-Son, Brother-Sister, Family Sex, Sex Toys, Lactation, Bondage, Glory Hole, Strapon, Romance
Languages:

English
Change-logs
v1.0d:
- Most of the bugs should be fixed now. If you find yourself unable to progress with your current save, it's probably best to start a new game and skip through the text quickly.


v1.0c:
- Crash when visiting MC's bedroom at night
- MC sometimes cannot sleep to progress to the next day. Bug reported by multiple users.
- Crash with Linda and Caroline
+ About 20 more reported bugs fixed


v1.0b:
- Reintroduction of Celia with a newly redesigned route, and proper conclusion to her story.
- Conclusions to the stories of Linda, Sara, Bob, Liza and Yazmin.
- Fully completed routes for minor characters like Judy, Violet, Lily and Delilah (the pool girl!).
- Horny Calls ring up Linda, Sara and Caroline for booty calls at night!
- Completely new HUD, new icons, menu .etc
- Thousands of new renders!
- +550 New animations!
- +60 New secret cards!
- New scenes scattered throughout the game to make Milfy City feel more interesting and alive!
- A built-in walk-through "quest log" to guide you through the game if you get stuck!
- New Minigames and skip features!
- Many new sound effects!
- Emojis in SMS!
+ more!








Contact us: