Vega Hunters
| | |
| --- | --- |
| | Size:6.38MB |
Description
In this Sci-Fi quest you play as a Dranock and you're the alien bounty hunter. Usually you catch rebel female gangsters around entire space. Today you'll meet Mildred and together you must find Bloody Otter. During your task you'll meet other girls, so there will be plenty of time to get laid.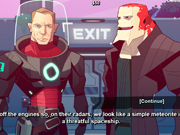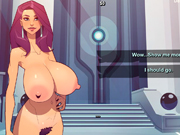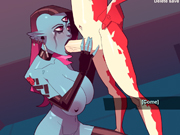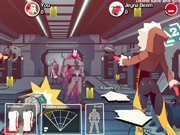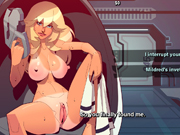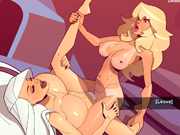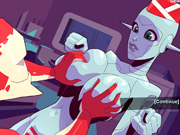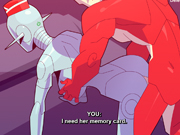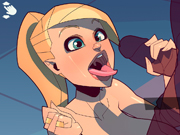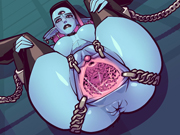 Additional Information
OS Required: Android 4.1+
Other: Adobe AIR required (to download)
Developer: David Goujard
Release date: 26.04.2019
Version: 2.2.2
Genre: Adventure, Quest, RPG, Sci-Fi, Milf, Touch, Big Tits, Aliens, Masturbation, Jerk Off, Sex, Robots, Lesbian, Tribadism, Tentacle, Oral Sex, Blow Job, Flash
Languages:

English

French
Change-logs
v2.2

WHAT'S NEW:
- Freyjara, Lt Cobalt and Elena's storiesare finished. Each story has now an introduction animation, an animation to lead to the dialogue, a dialogue and a sex scene.
- The characters are locked. You unlock them one by one with the storyline. Since only the 3 first stories are interesting, all the non-finished characters will unlock at the same time after Elena.
- Language menu is done. The architecture is done so I can add some languages in the future. The english is just google-translated for the moment. All the dialogues are now numbers... not very intuive when I code, but I have learnt from Behind The Dune's mistakes.
- In the hunt, Mildred's boobs and Jeyna's butt are animated when shooting:)
- A new item that you keep one hunt to the other: The 90's hologram. Instead of losing when the 3rd threat happens, you keep your files. Note that if you leave a room with your hologram clicked, the item is not spent. It means, you can use it more than once if you are careful.
- A new room to loot these items exists now.
- Details like : Soliandre's boobs animations is better. The face on the second sex scene of Lt. Cobalt was bad. I reworked also Freyjara's handjob.
We're starting to see what it's going to look like. I hope you will enjoy, if not the gameplay, at least the art.
Thank you for the names some have suggested this month. So far, I used Captain Argos and Flinte. Next month, we will start to put some Original Characters from you, with sketches from me and your votes. I'll tell you more.

v2.1

On that picture, you can see I changed a lot of the UI graphics. The hunt for data is less messy. There were confusing things like the shooting guys that looked like a threat but were not, icons' purposes were impossible to guess, etc.
You can see a detector window on the screenshot. There will be items to find in the hunt. I give you 3 detectors for the moment... (you can cheat by asking some more to the girls).

I changed the ergonomy. The player uses a bounty board to choose his quests. In the final version, the targets will be locked or unlocked to follow the storyline.
For the moment, the characters are dressed or naked (dialogue options). Lieutnant Cobalt and the sheriff's daughter have parts of their sexual animations.

No walkthrough needed with that ergonomy.

WHAT IS NEXT?
- For the moment, many of the animations you know aren't there, and dialogues are placeholders. I'll feed that.
- You can see on the bounty board that some characters of the story have no appearance yet. I'd like to do them with some of my Patreons' sci-fi Original Characters, and votes. We will talk about that later.

It's a big change. The game goes more clearly in one direction and is no longer a Behind The Dune Bis. This means that some of you will appreciate that and some will less.
However, I feel thrill with that gameplay (took from Diamant), and hope you will enjoy competing against Mildred and Jeyna.

Contact us: