Four Elements Trainer
| | |
| --- | --- |
| | Size:769MB |
Description
Four Elements Trainer is a massive undertaking set in the universes of Avatar: The Last Airbender and The Legend of Korra, and will be four complete games all united into one. Along the way, you'll find plenty of (fuckable!) characters, quests, stories, fights, and mysteries to unlock.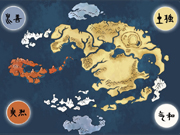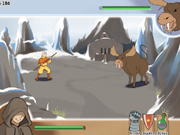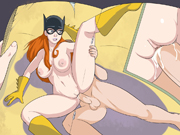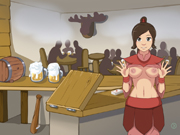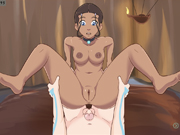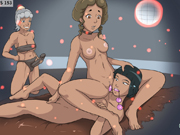 Additional Information
OS Required: Android 5.0+
Developer: MITY
Release date: 07.09.2020
Version: 0.9.0c
Genre: Adventure, Dating Sim, Visual Novel, Dating Simulation, Anal, BDSM, Pregnancy, Big Tits, Big Dick, Bondage, Jerk Off, Beating, Rape, Cunnilingus, Lesbian, Licking, Tiny Tits, Masturbation, Blow Job, Monsters, Urination, Cartoons, Oral Sex, Paizuri, Dress Up, Peeping, Public Sex, Slave, Sex, Tentacle, Humiliation, Fisting, Fantasy, RenPy
Languages:

English
Change-logs
v0.9.0c
As much as I dislike having to release these new versions with only minor bugfixes, the last one still had a bug which can potentially lock players out of progressing.

You might not have encountered it, but the problem occurs when talking with Korra about the Equalists during book 4's love route. Doing so would make her not want to talk anymore for that day in version 0.9.0b.

Not a problem the first time, but it can cause BIG problems later on if you repeat the conversation again and is able to lock you out of progressing. It's fixed in this new version, but as long as you don't repeat the Equalist conversation later you should be safe in the old one as well.


v0.9.0b
This is basically 0,9.0a with a few small bugfixes. I would've uploaded this way earlier but for the very first time ever cbob's email got caught by my spam filter and I was just waiting patiently for him to send me something which he had already sent!

Quick recap, this build contains the start of book 4's love route. The main differences between this version and 0.9.0a is the fact we added some music and fixed some parts of the sexdoll mini-game. For some people the mini-game was over the second it started and for others, the clicks wouldn't always properly register. Should be fixed in this version.

So if you didn't have trouble with the mini-game earlier it's probably not worth downloading this version.