Bouncy Blackjack
| | |
| --- | --- |
| | Size:9.04MB |
Description
Ever played Blackjack with a dice instead of cards? The awesome Balsamique made a game like this and this version with a hot girl.

The rules are simple:
1. Cast the dice (Roll - button) until you reach 21.
2. Click the Accept - button to accept the current score.
3. If you pass 21, you loose.
4. If your number is bigger, you win.
5. Every time you win, the girl will undress a piece of clothing.
6. If you loose, she will wear it back.
7. She's ONLY wearing 3 clothing pieces!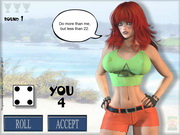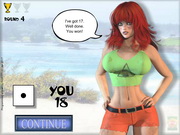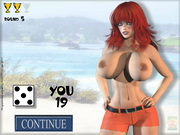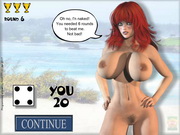 Additional Information
OS Required: Android 4.1+
Other: Adobe AIR required (to download)
Developer: ken1171
Release date: 29.01.2017
Version: 1.0
Genre: Logic, Gambling, Big Tits, Casino, Dice, Strip, Erotic
Languages:

English

Contact us: