Good Girl Gone Bad
| | |
| --- | --- |
| | Size:335MB |
Description
You play as Ashley and make choices that will affect her story in a meaningful way. Are you a good girl or a bad one? Will you stay in the right path or deviate and fall prey to the temptations you'll find in your way? Whatever you choose, it will lead to interesting, exciting and vastly different outcomes. This game aims to present you a complex, branching and coherent story, with deep characters and a lot of freedom, with completely hand crafted, hand drawn assets and a very unique art style, different from the usal 3D models. And a lot of kinky scenes and situations!

In Game:
- 20+ interesting and varied characters.
- Lots of hand made artwork.
- A Good/Bad moral point system.
- Complex, branching storyline with an emphasis on player freedom and character relationships, featuring: Romance, Cheating, Corruption, Girl on girl action, Shemale, Body modification, Mild BDSM and more!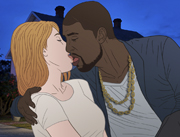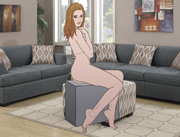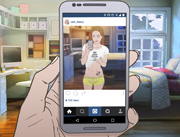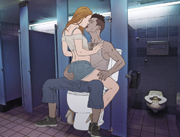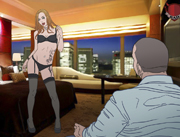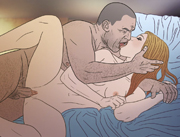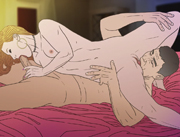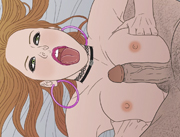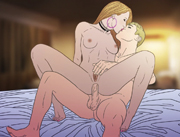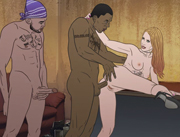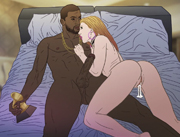 Additional Information
OS Required: Android 5.0+
Developer: Eva Kiss
Release date: 01.01.2020
Version: 1.1 Alpha
Genre: Adventure, Visual Novel, Romance, Cheating, Corruption, Lesbian, Sex, Shemale, BDSM, Blow Job, Anal, Masturbation, Fisting, Incest, Cunnilingus, Group Sex, Voyeurism, Paizuri, Male Domination, Anilingus, Exhibitionism, Jerk Off, Sex Toys, Female Domination, Tribadism, Titsfuck, Orgy, Pregnancy, RenPy
Languages:

English
Change-logs
v1.1 Alpha:
- Added Nat DLC


v1.0 Final

Hi guys! So this is the final v1.0 update. I'm still coming to terms after having finished this colossal project (even though there's still some extra work and polishing to do!). Looking at it now I can proudly say GGGB has more tan 1 million words, almost 850 interactive menus and more than 7.500 separate images.

After more than 2 and a half years this game can be played how it was originally intended, from start to finish. It's been a lot of work and I hate to have taken so long, hopefully it's been worth it. I've tried to take into account as many choices and variables as I could to craft the endings, giving you specific scenarios and consequences to your actions. I want each player to have the feeling the world and characters react and change to their choices in a meaningful way, hopefully I've been able to reflect that on the endings.

I'd recommend you start a new game a play all the way through to the end, that way you'll get to experience GGGB as I intended since it's conception. Then you can come back and check how the endings change with your other playthroughs. If you go directly to the ending from a previous savegame I fear the experience and impact can end up feeling a little underwhelming jut by itself, but I can't be a good judge about it, since I'm the creator… Also, some of you might find there are some specific paths or npc's that are somewhat neglected in the endings(NAtasha, Jasmin, cuck Eric). I plan on adding a bit more content about them in v1.1, but I had to prioritise what to include in v1.0. I have a lot of ideas and I wanted to do many things that I had to cut, or I would never finish this off! They say sometimes less is more, and I have some trouble implementing that, but there's a limit to how many branches, complexity and content I can manage! But as I said, I will add to it in the near future.

In any case, however you choose to play and experience it, I hope you enjoy GGGB's experience and find it satisfying! As always, let me know if you find any bug or inconsistency and please, write down your impressions and opinions!

Contact us: