Panchira de Temptation Kanojo ~Good Day Master~
| | |
| --- | --- |
| | Size:1.59MB |
Description
Your girlfriend named Yui Kanbara works at the Maid Cafe. Today she came to your home not as your girlfriend, but as a maid who serves her master, doing home work, and at the same time fulfilling all his most vulgar wishes.

In Game:
- 4 life situations with cosplay and role games in the genre master - servant.
- 4 sex scenes: in the house with a girl in a maid costume, on the balcony with a girl in a maid costume, in a bathroom with a girl in underwear, in the kitchen with a girl in one apron.
- It is possible to zoom.

Cheat:
In order to access the scene selection menu, you need to enter the password: 5423 in the main game menu and press the second button in the menu to apply it.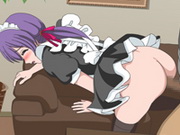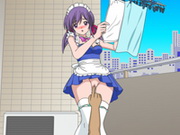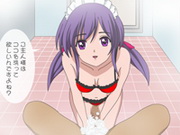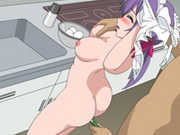 Additional Information
OS Required: Android 4.1+
Other: Adobe AIR required (to download)
Developer: fuel-brain
Release date: 05.06.2016
Genre: Simulation, Anime, Maid, Peeping, Fisting, Sex, Masturbation, Fetish, Cosplay, Hentai, Flash
Languages:

Japanese

Contact us: