Bioslut Big Titties: An Anal Arrangement
| | |
| --- | --- |
| | Size:30.5MB |
Description
This animation features Elizabeth in her Burial At Sea look. While once again mostly consisting of five different animations, additional options for changing view focus have been included. These allow you to choose to close-ups of Elizabeth's face, tits, or ass in addition to the basic full view. As with most flash games of these type, there is a pleasure meter that fills as the animation plays out, which when full can be activated to release a cumshot.

The animation has the following features.

- Game is composed of 22 different SFM animations

- Audio includes sex sounds, voice clips, different musics, and ambient noise

- Elizabeth now says random things through subtitles, rather than one thing per animation.

- There are 128 different lines for Elizabeth to say! See if you can get her to say them all! (A view of them require you being crafty and doing things before the game wants you to)

- Internal cumshot / creampie ending, with full replayability support

- Five positions, each with four different views – enjoy all of Liz, or focus just on what you want

- User interface is fully audio-designed – yes, the buttons make noise when you click them!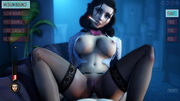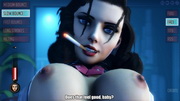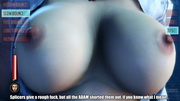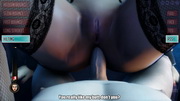 Additional Information
OS Required: Android 4.1+
Other: Adobe AIR required (to download)
Developer: LordAardvark
Release date: 11.10.2015
Version: 1.0
Genre: Simulation, Anal, Big Tits, Big Dick, Creampie, Cumshot, Parody, Fetish, Hentai
Languages:

English

Contact us: