Erotic Points
| | |
| --- | --- |
| | Size:6.98MB |
Description
Amazing collection of hentai pictures uncensored awaits you in this game. From you only need to collect all the circles on the game screen, without touching the fragments of the image and thereby open the hot sexy hentai picture.

Help:
- In the beginning you need to press your finger on the black circle (it contains a green arrow) in order to display the yellow circle, which is to say that the level of play is started.
- Next you need to collect all the green ones, and in some levels the red circles, getting on them yellow, and at the very end take the blue circle, having reached him you finish the level and open the picture.
- If you touch fragments of the image, you will lose. Do not worry if you have gone far and lost, you can always start the game again in the same level by clicking on the Continue button.
- In some levels there are red circles with an exclamation mark, which you need to collect for a certain period of time. If you can not collect such circles within the allotted time, you will lose. Therefore, collect them once you start the level.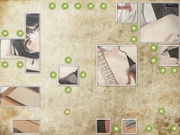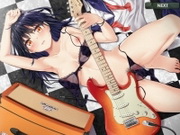 Additional Information
OS Required: Android 4.1+
Other: Adobe AIR required (to download)
Developer: Sex Hot Games
Release date: 13.02.2016
Genre: Action, Erotic, Anime, Big Breasts, Hentai, Flash
Languages:

English

Contact us: