Ahri: Huntress of Souls
| | |
| --- | --- |
| | Size:95.4MB |
Description
The killer from the Order of the Shadow received an assignment from his master - to find and kill someone who, knowing their secrets, escaped from the order. In search of his goal, he wandered for days on the mountains, near the monastery of Kinkou. Approaching the monastery, the killer had some strange feeling, it seemed to him that someone was watching him and occasionally he heard a gentle female laugh. Although he was a well-trained warrior and was ready at any moment to fight, it did not help him, because his rival was much stronger than him. She came to him from behind, without making a single sound, and striking him with three lightning strokes. Lying at the stones, he saw that it was a nine-tailed fox Ahri and from it he learned that the man he is looking for is under its protection. Exhausted, he tried with the last strength to resist her, and this desire of him more and more excited her. So Ahri decided not to kill him, but to have sex with him. For this, she used on him the magic of charm, under the influence of which he arrived with her in the city and in one of the rooms of the hotel gently fucked her.

In Game:
- 6 sex poses in amazingly realistic quality.
- 1 secret pose, sex with the Wolf. On the main screen of the game, press the finger in front of the inscription HUNTRESS, to the left of the letter H, on the silhouette of the wolf.

ATTENTION! To work the game requires 512 MB of RAM! Therefore, if you have a game crashes, it means that your phone is weak and does not have enough RAM. If you see a black screen, then wait for up to 1 minute, it's loading.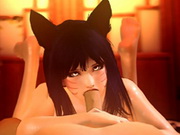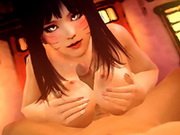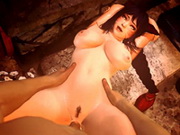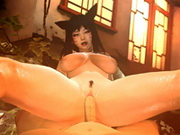 Additional Information
OS Required: Android 4.1+
Other: Adobe AIR required (to download)
Developer: StudioFOW
Release date: 28.01.2017
Genre: Adventure, Visual Novel, Blow Job, Masturbation, Paizuri, Sex, Fisting, Footjob, Flash
Languages:

English

Contact us: