Fap Ninja Premium
| | |
| --- | --- |
| | Size:74.4MB |
Description
Fap Ninja is a fast-paced tap-to-fap hentai game for adults, featuring the sexy, badass Fap Ninja. She's accompanied by Hot Horny Honzo, the legendary samurai and sex toy maker. Of course, no decent hentai game would be complete without a squishy 8 legged sidekick: Tenta. Tenta aka Tiny Erotic Ninja Tentacle Assistant is Fap Ninja's happy-go-lucky octo pet monster.

Gameplay:
In each of the mini games you will need to perform any assigned task, having managed to keep within the allotted period of time. For example, to release the bound half-naked girl from the ropes, help the octopus make friends, put condoms on the appropriate places, assemble a broken vibrator, etc. All that is listed here, it's more pranks compared to some of the most outspoken mischief. If you do not have time to complete the task, then you show some funny picture, and under one of your heroes the floor breaks. Thus, you have only three attempts to collect as many game points as possible. And, the faster you pass the level, the more bonuses you get to the final score.

In Game:
- More 35 Mini-Game Levels
- Original, exclusive hentai artwork
- Authentic Japanese voice acting

Requirements:
We recommend that your device has at least 1GB RAM. Otherwise, the game may crash.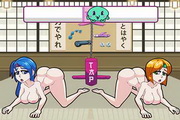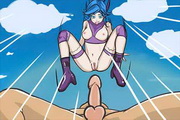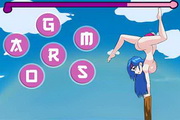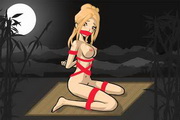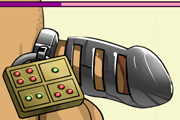 Additional Information
OS Required: Android2.3+
Developer: SeoChurch
Release date: 29.08.2015
Genre: Action, Anime, Blow Job, Masturbation, Group Sex, Hentai, Sex, Tentacle, Puzzle
Languages:

English

Contact us: