Touching Club vol 1
| | |
| --- | --- |
| | Size:972KB |
Description
You play as guy pretty girl with pigtails, who pesters her in different situations. You will lift up her skirt and touch boobs during her work when she will hand out leaflets in a maid costume. On your meeting in the park, it will fall asleep, and you, in turn, do not miss this chance, and gently push the her legs, touched, undress, and will bring to orgasm vibrator. In your love meeting on the roof of a multistory building, you undress her and fuck dildos. As if you were not trying to fuck her with his member, you do not get, as she constantly escaping from you received orgasm.

In Game:
- 3 dress: maid, summer dress, skirt with a blouse.
- 9 sets of clothes (each dress 3 colors, including underwear).
- Background itself varies depending on the part of the day: morning (from 5:00 to 9:00 am), the day (9:00 to 17:00), evening (17:00 to 20:00), night (with 20 : 00 to 5:00).
- There is an opportunity use Zoom.
- There is an opportunity in two scenes to use a vibrator.

Help:
- In order to proceed to the next stage of erotic or sexual, click on the red circle in the lower right corner of the screen (it will be written on the Go to 2nd Action, Go to 3rd Action, Go to 4rth Action).
- All the scenes are different possibilities, even though almost all available touch. In the first stage, you can lift up the skirt, the second to remove her panties and push the legs, in the third wash the clothes, and in the fourth to bring to orgasm naked girl touching her breasts, legs, pussy or fondling vibrator.
- In order to get closer to the girl, click on the green circle with the word Zoom In the bottom left corner.
- To find a place where you can touch the girl and do different activities with her or her clothes (lift up skirt, lift up blouse, take off her panties, push the legs), click on the Manual button in the upper right corner to access the Help mode. In this mode, the body of the girl will be marked with all the places an asterisk action as soon as you remember them again, click on the Manual button to exit this mode, as in it you will not be able to try them.
- In order to during the game to change the girl's outfit, click on the blue circle in the upper left corner with the inscription Change Costume.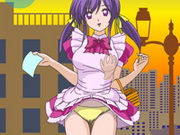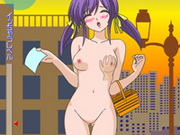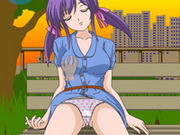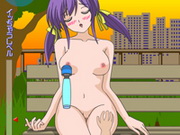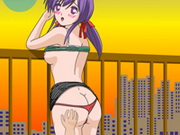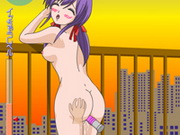 Additional Information
OS Required: Android2.2+
Other: Adobe AIR required (to download)
Developer: fuel-brain
Release date: 11.05.2012
Genre: Simulation, Erotic, Anime, Touch, Strip, Sleeping, Masturbation, Tiny Breasts, Hentai, Flash
Languages:

Japanese

Contact us: